Edgar van Asselt
pianist, composer, producer, cultural entrepreneur
DIY, on-the-fly, just-gotta-try guy. Words that come to mind about the versatile mindset of pianist, composer, producer and cultural entrepreneur Edgar van Asselt.
'My first musical childhood memory was actually 'Love is All', I just loved the vibe of that song, especially the singing frog appealed to me', Edgar says. Growing up in a musical family, he started playing accordion, which his father also played. He soon traded the accordeon for the piano. Edgar continued: 'I was kind of attracted to more blues type of music and my dad taught me some basic chord changes, so I started to figure out stuff behind the piano'.
By renting LP's at the local library he gradually began discovering more and more music. 'The first time I heard Bill Evans I was really mesmerised' he says. The discovery continued, but (at his fathers instigation) he decided to go to business school first. After shortcutting the curriculum he graduated with a Bachelor degree in Applied Economics in three years ('I was bored', Edgar confesses), after which he dedicated himself to music.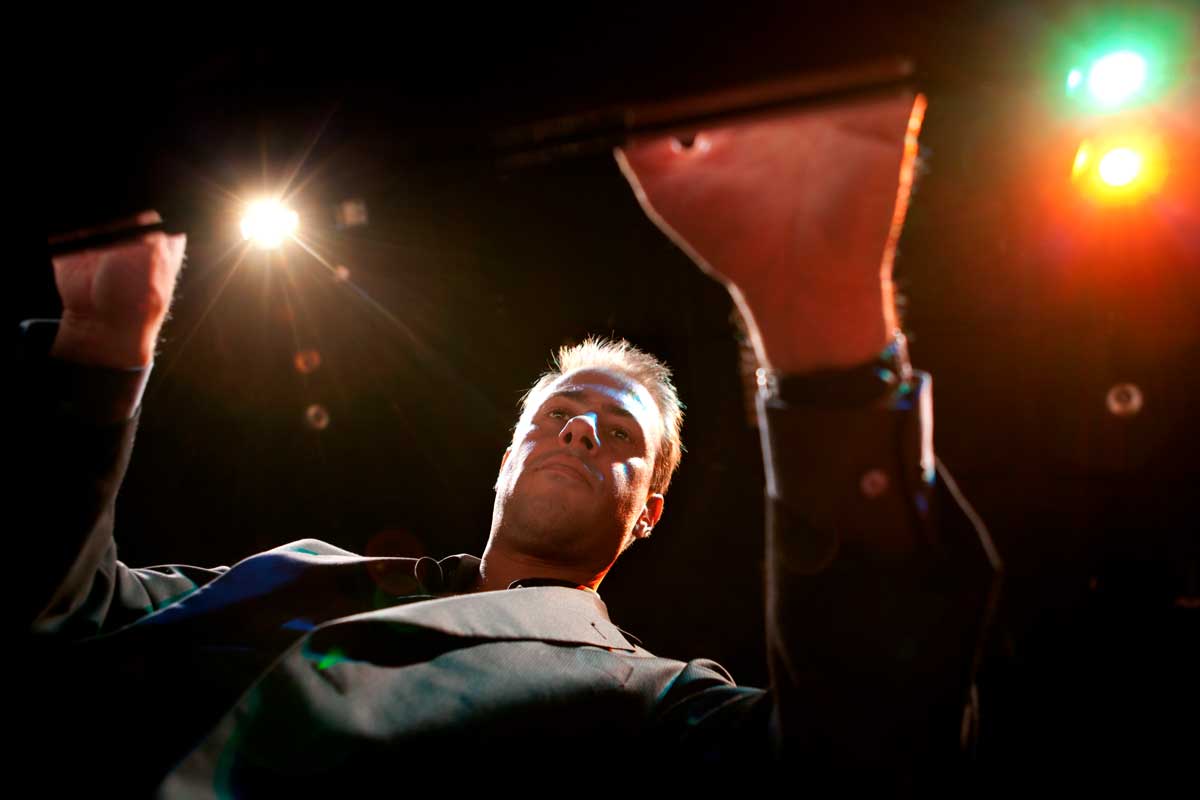 He enrolled in the jazz department from the Royal Conservatory in The Hague, where he studied with topnotch Dutch pianists as Rob van Kreeveld and Frans Elsen. His main piano heroes were Bud Powell, Wynton Kelly and Bill Evans. 'The piano department was really revolving around the jazz tradition, and I learned a lot in terms of harmony and voicings. Barry Harris used to come over every year to turn the jazz department over in a bebop pressure cooker', Edgar explains.
Edgar loved learning about the jazz language, and also kept his ears open for a lot of other influences. 'I started to discover latin music when I got to play with Surinam and Caribbean bands. It taught me a great deal about rhythm and the whole dance tradition in those cultures. In a way it opened the doors to my affection for Cuban, Brazilian and Tango music. I also began to write and arrange in those particular styles, I thought it was very interesting', Edgar remembers.
Already during his studies he started organising his own gigs and concert series. A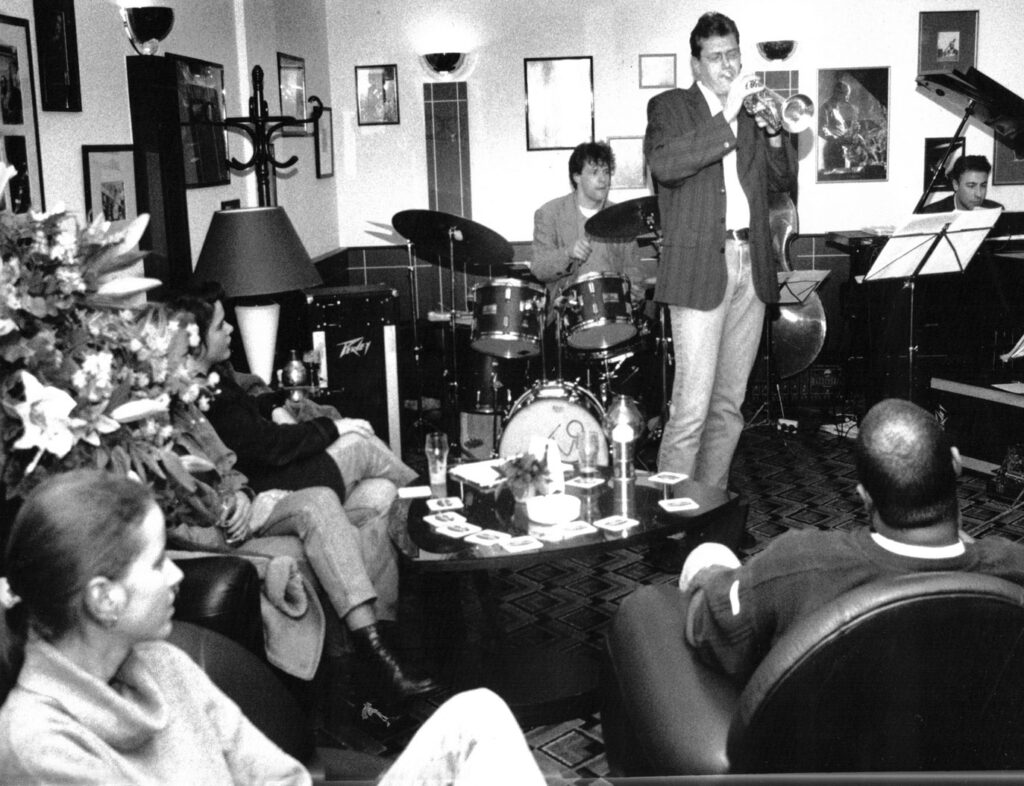 friend told him he should talk to the director of the Mercure Hotel, which got him a jazz concert series that lasted for two seasons. He was able to ask his favourite musicians and learned a great deal about organising. 'Organising your own work is a double edged sword: you have to invest a ton of time and energy, and what you get in return is that you have the freedom to organise things your way and not being dependent on others', Edgar explains.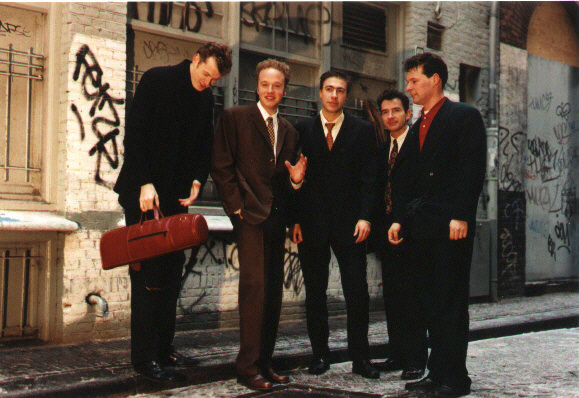 Being exposed to all kinds of musical influences inspired him to develop his own ideas and he started composing himself. Inspired by listening to souljazz and 'groovy' music like Les McCann, and more latin-oriented music, Edgar wrote ten songs. He recorded them with a quintet he called 'Major League' which released his first album 'Checking the Vibes', in 1997. Adding two horns to the line-up made the sound of the band 'danceable, colourful, groovy and catchy' according to various reviews.
In 1998, he made a trip to New York to take lessons from Fred Hersch, Kenny Werner and Sal Mosca. He also visited the weekly workshops that Barry Harris gave at Rod Baltimore's Brass Shop. At one of the workshops he met ex-jazz messenger c. They got to talk a lot about jazz harmony and started jamming at Dave's house. 'I liked the explorative attitude that David had', says Edgar. 'He was always into discovering new things and expanding his knowledge. Plus he had a great sense of humour.'
In 2002, Edgar invited David to do a tour in Holland and during a week-long gig in a club in Amsterdam, the band got noticed by the A&R manager of Munich records. They were offered to record their first record called 'Penpals'. Both David and Edgar contributed material and they added some standard to the repertoire. The record got really good reviews and this resulted in more touring and a gig at the North Sea Jazz Festival in 2004.
Between 2005-2010, Edgar was also a member of 'the Young Sinatras', a small bigband with vocalist Paul van Kessel in the frontline. The band played extensively in Holland and abroad and was a popular act in clubs and on festivals. The band was moving from being primarily a Sinatra tribute band to a more modern sounding band. This transition was marked by the release of the 'This Day' album in 2008. The album had covers of pop songs, a few jazz standards and some original compositions, one of them being 'Harlem Walk' by Edgar.
Billy Jean
In 2008, Edgar invited David for their second album called 'A Smooth Journey'. To make the sound of the album more diverse, Belgium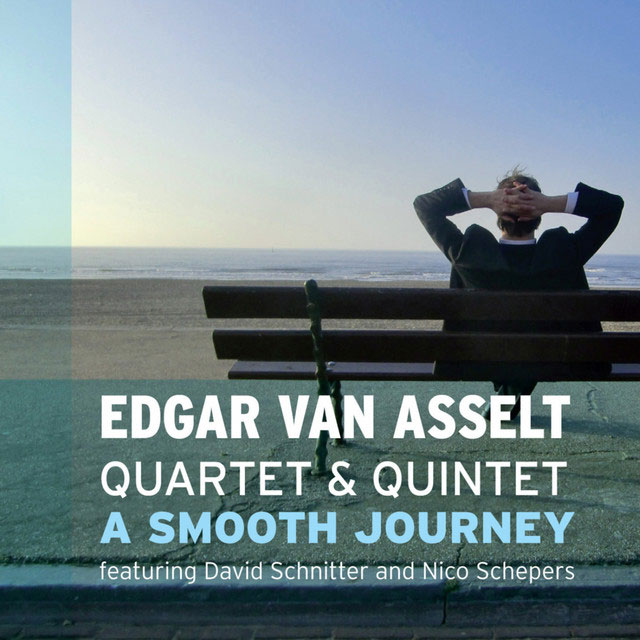 trumpeter Nico Schepers was added to the line-up on several tracks. This album was also received very well in the press and in 2010, the band toured in several countries. In Spain, Jorge Rossy was able to sub for one of the gigs which led to a memorable evening.
In 2011, on a jam session in Madrid, Edgar met Cuban trumpet player Jorge Vistel. There was an immediate click and Edgar invited Jorge to play a series of gigs in the Netherlands. In 2013, they recorded their first mutual album called 'Tierra a la Vista' (Spanish for 'land in sight'). Both musicians contributed al total of eight compositions to the album. Reviews were lauding the new collaboration between the two musicians.
'Tierra a la Vista' was recorded in the Infinity Studios in Madrid with contributions of the Cuban musicians of Reinier 'El Negron' Ilizarde on bass and Michael Olivera on drums. Apart from that, Jorge's brother, Maikel Vistel, played saxophone on three pieces.
Edgar continued working with a lot of projects, like the Rotterdam Jazz Orchestra, the Rick van den Bergh/Bart van Lier quintet, Tango Extremo, Vio and Lucy Woodward. In 2012 he co-founded WorldTown Music, a foundation that has a broad view on music performances, education and social projects. You can read more about the activities from this foundation on the project leader page.
In 2020, during the lockdowns, Edgar remembered that he had a musical idea that he wanted to realise: to make an album that combines live jazz recordings with VST's and is influenced by absurdism. To make sure he would actually do the project, he reached out to Jorge Rossy and Jeroen Vierdag proposing an album recording, to which both agreed immediately. This project came about as 'the Gentle Insult', his new record with 9 new songs, release in 2023. Read about it on the gentle insult page.